Hi Reader,
Twice a year, the entire team at ConvertKit gathers in person for a week, and it's always incredible.
As you're reading this, I'm on one of our team retreats!
Last week, I was working on a presentation I'm giving. Little moments like this presentation really matter for getting the whole team aligned.
Our mission, values, and strategy may be obvious to me, but they need to be obvious to the team. It's important to communicate the vision clearly and repeat it over and over again.
I regularly remind the team of our mission: "We exist to help creators make a living."
Not only do we have new people joining the team who haven't heard me say it, but even the people who have been here for a while benefit from hearing me repeat it.
The danger of not continually bringing everyone back to the same mission, values, and strategy is people will gradually start to optimize for different things. Someone on the marketing team might think there's an obvious way to run a project, but someone else with a different understanding of what's important may think it makes no sense.
The more people you have pulling in different directions, the slower you'll move. And not only will you move more slowly, but team members will have trouble seeing and understanding each other's perspectives.
It's my job to make sure everyone has a common lens through which to make decisions.
The default state is for everyone to be heading in a dozen different directions, so it takes a ton of work to make sure the whole team is in alignment. But it's always worth the effort.
​
SPONSORED BY RANKIQ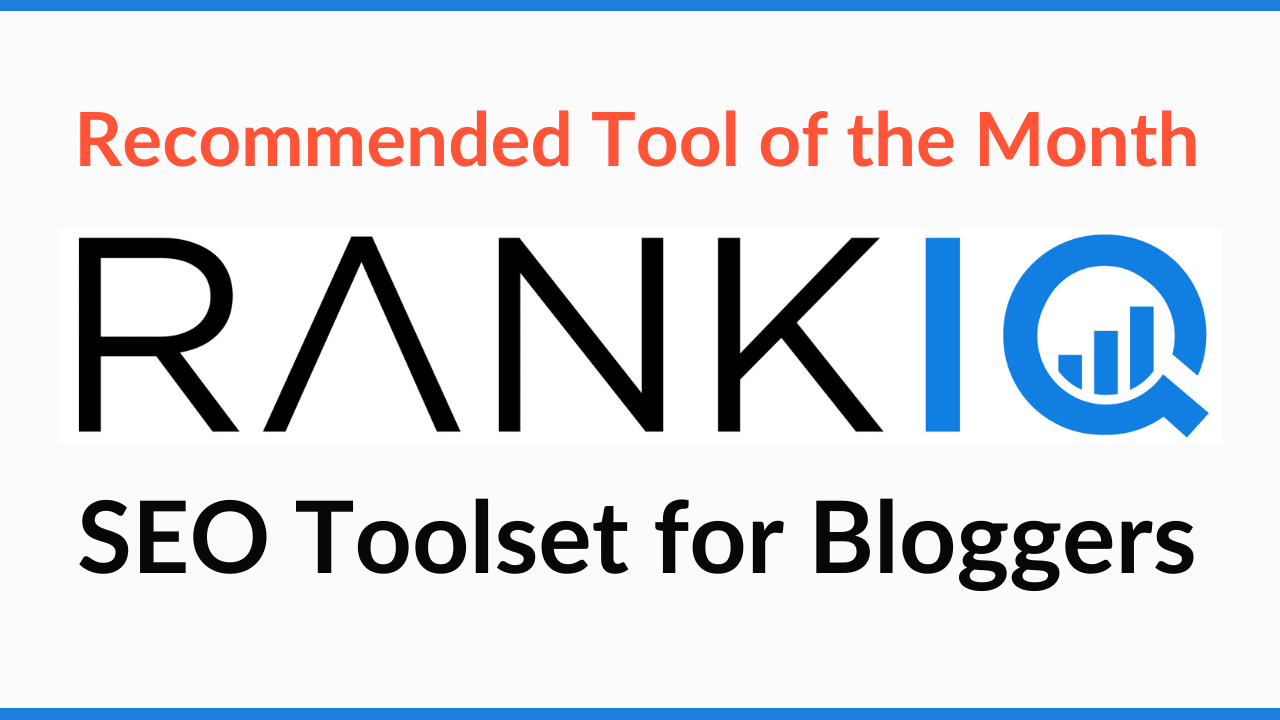 Have you been frustrated with your Google traffic lately?
There's an SEO tool called RankIQ that can help.
RankIQ gives you a list of the lowest competition high-traffic keywords in your niche, and they are all clear winners.
When you choose one of their hand-picked keywords, their algorithms take over and give you a simple report telling you what Google wants you to cover in your blog post.
Whether you have a new site or have been around for a while, RankIQ will take your Google traffic to a whole new level. They're ranked #1 on G2 for ease of use, and their founder's blogs get 5 million monthly visitors from over 100,000 first-page Google rankings.
Use this link below to lock yourself in at 50% off their monthly rate:
Get RANKIQ
​
TWITTER THREAD
Making friends with an alien
I read this fascinating story about a diver who made friends with a 12-foot octopus while working as a naturalist at the Vancouver Aquarium.
It's short and definitely worth reading:
​
TWEET
$84 million in deals from Twitter in 22 months
My friend, Levi, tweeted that he tracked all of the business he did with people he met on Twitter in a 2-year timespan, and the total was over $84 million dollars!
It's pretty incredible how the right content, by the right person, in the right industry, can be worth an incredible amount of money.
​
WHAT I'M READING
Buy Back Your Time
Another one of my friends, Dan Martell, recently launched his new book, Buy Back Your Time.
Dan and I have been friends for years, and he has so much to teach about building wealth in a way that makes sense for you and your life. It's great to have all of his business insights in one place.
This book will show you how to value your time, delegate, create finanacial freedom, and build the life you want.
​
​
Enjoy your week!
—Nathan
P.S.
I'm excited to share my 2022 annual review with you soon!