Hi Reader,
When I grew up, homeschooling was not popular.
In California and other states, there were even laws passed to discourage homeschooling. Popular opinion was that homeschooling should only be legal for those with teaching credentials.
But now the world has changed. Over the last couple decades, homeschooling has moved more and more mainstream. During the pandemic, nearly every one of the 74 million kids in the United States got a taste of homeschooling.
Homeschooling isn't right for everyone, but for many it's worth a serious consideration.
I was homeschooled, and this is my resume:
I'm the 4th of 6th kids.

We were all homeschooled grades K-12.

I graduated high school at 15.

In high school a girl I was dating got me interested in web design.

I went to college first for graphic design, then switched to marketing.

I did freelance web design on the side and dropped out of college at 17 when I got my first $10,000 web project.

I got married at 18. Hilary and I have been married 14 years.

I wrote and self-published 3 successful books before turning 23.

I founded ConvertKit, my email marketing software company, at 22.

Today ConvertKit has a team of 66 people and $34 million a year in revenue.

INC Magazine named us the fastest growing company in Idaho 2 years in a row and the fastest growing software company in the United States in 2020.

I'm currently 32.

I am a firm believer in homeschooling.

I have three boys (11, 8, and 3), the older two go to a school that is half private school / half homeschool.
One of the things I like about being homeschooled is that the class moves at the pace of the student: you.
Sometimes that was really quick as I would breeze through subjects, other times the pace was really slow when I just wasn't getting it (chemistry in particular).
Because it was personalized to me I was always engaged.
"How long is high school?" I asked my mom.
Before she could respond, I continued, "is it four years or is it a set amount of school work?"
My mom replied, "I guess it's a set amount of work."
"Great! I'm going to need that listed out."
Once I had my new todo list, I got to work.
Each summer, we would drive 8 hours from Boise to Seattle to visit family. I remember thinking, "I'm bored when I do algebra, and I'm also bored on road trips. Why not combine the two?"
I churned through dozens of math lessons as the western landscape flew by.
Not long after turning 15, I passed my entrance exams and was accepted to Boise State University.
While I learned plenty in school, the most important lesson will always stick with me:
There is no speed limit. You set the pace.
My mom was just interviewed for Newsweek where she tells her side of the story in this article: I Homeschooled My Son, Now He Runs a Multi-Million Dollar Company
​
SPONSORED BY RANKIQ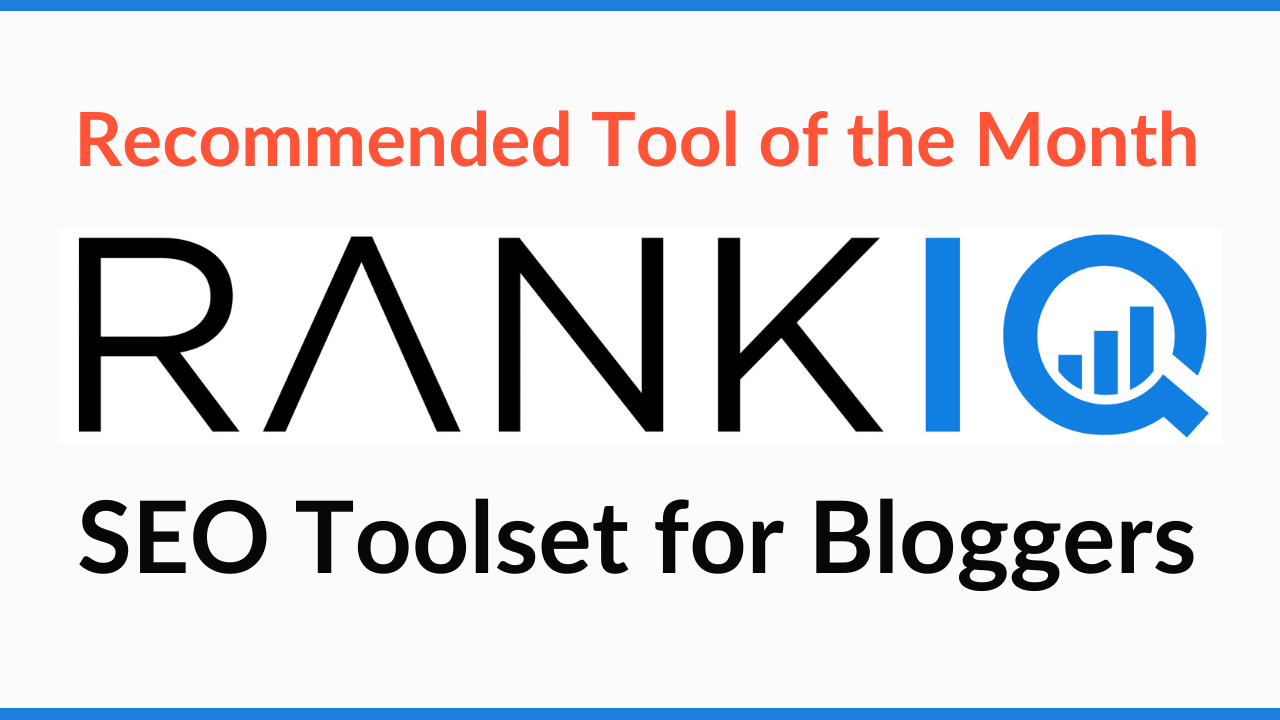 Have you been frustrated with your Google traffic lately?
There's an SEO tool called RankIQ that can help.
RankIQ gives you a list of the lowest competition high-traffic keywords in your niche, and they are all clear winners.
When you choose one of their hand-picked keywords, their algorithms take over and give you a simple report telling you what Google wants you to cover in your blog post.
Whether you have a new site or have been around for a while, RankIQ will take your Google traffic to a whole new level. They're ranked #1 on G2 for ease of use, and their founder's blogs get 5 million monthly visitors from over 100,000 first-page Google rankings.
Use this link below to lock yourself in at 50% off their monthly rate:
Get RANKIQ
​
NEW CONVERTKIT FEATURE
Creator Profile: Newsletter feed + Link-in-bio
ConvertKit's new Creator Profile feature lets you easily create a link-in-bio, newsletter feed, or both—all in one place. You can customize the fonts, colors, and domain to match your brand.
Additionally, you can curate the content that shows up in your newsletter feed. Whenever you send a broadcast, you have the option to enable it as a public post, which will feature it under posts in your Creator Profile.
Here's an example:
​View example Creator Profile »​
​
BLOG POST
Will ChatGPT soon be required in school?
Many fear ChatGPT will result in more students cheating on assignments. Some want to ban the tool or develop ways to detect whether a student used ChatGPT on their homework.
But other teachers say dismissing the tool is a mistake, and some are going so far as to require ChatGPT in their classes! Instead of demonizing the tool, they offer to help students learn the limitations of ChatGPT and how to use it thoughtfully.
In his article, All my classes suddenly became AI classes, Ethan Mollick covers why producing good AI-written material is not actually trivial and how AI can be used to improve learning (rather than inhibit it):
​
TWEET
"Do the right thing, even if nobody is looking" (and 22 other rules)
I came across this tweet by Brent Beshore which contained a screenshotted list written by one of his portfolio company CEOs.
The CEO titled his list, "Rules For My Son". There are some good ones here:
​
Have a great Tuesday!
—Nathan